Triple Dose! One-hundred First, Second, and Third Popes - 1 comments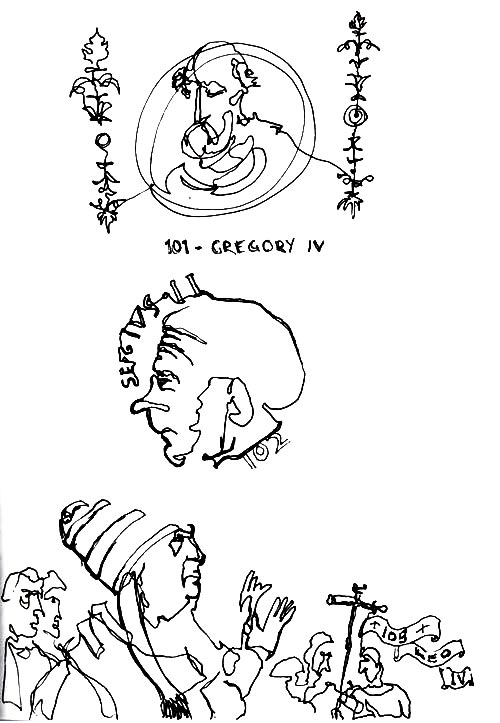 A triple dose of popes starts us off for the next hundred popes. Here's a quick review:
101: Gregory IV was pope from 827-844. He supported Louis the Pious, a son of Charlemagne, as Holy Roman Emperor. Louis was fighting among his brothers for supremacy of his dad's realm at the time. After he died, Gregory supported his son Lothair.
102: Sergius II had a shaky reign from 844-847. He ran into some initial power struggles with Lothair; at the time both the Holy Roman Emperor and the Pope were claiming spiritual and political supremacy. Sergius was also involved in quite a bit of dirty fundraising (especially
simony
). He later watched as Islamic Saracens raided Rome, robbing famous Catholic churches. Don't hate them too much, though - they still invented ice cream, after all.
103: Leo IV reigned from 847-855. He also had Saracen trouble, which led him to build walls around St. Peter's. That area is still known as Civitas Leonina.